Tool box for lumberjack
Five to ten days a year, I am a hobby-lumberjack. With the goal to have the right tools ready when going to our forest, I built my own box for all my tools. It was important to me that all the tools will find space in one single box which does also fit in my Land Rover. The outside size of the box was choosen in such a way that I can easlely store the box on a shelf in the garage.
The box is made with plywood of sea pine wood. A material that is very suitable for packaging material and is also purchasable for a very attractive price. By the way, the sea pine wood has a very interesting wood pattern which makes it also very interessting to be used for the production of furniture.
With the goal to accommodate as much tools as possible in just one single box, I developed a system with boxes in the box. This design does make optimal use of the space and allows better and easier access to the various tools.
I started with the inner boxes and then I built the main box around them. In a short video I show how the box has been organized and subdivided into smaller boxes. For the caution sign on the top of the box I was inspired by the Swiss painter Ferdinand Hodler. His work "The Lumberjack" was even used on a former Swiss banknote and served as a template for the warning picture. The warning picture on this website is linked to a high-resolution JPG image and can freely be downloaded for your private use.
The box weighs about 100 kg. When loading it into my Land Rover, I do separately load the boxes of the main box. The inner boxes are less heavy and tools are much better accessible.
To lift the box onto the shelf in my garage I do use my self made crane which can also be found on my homepage.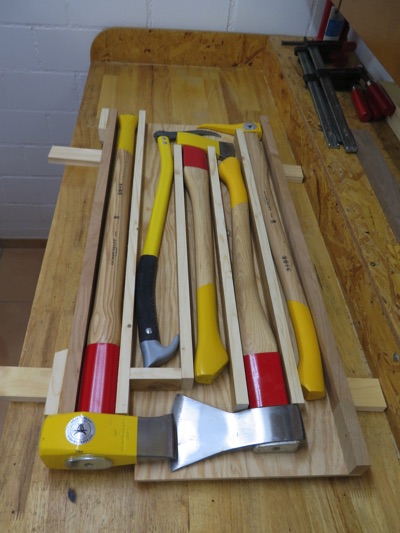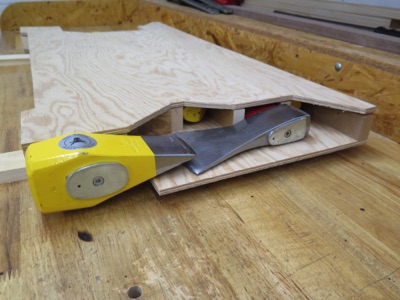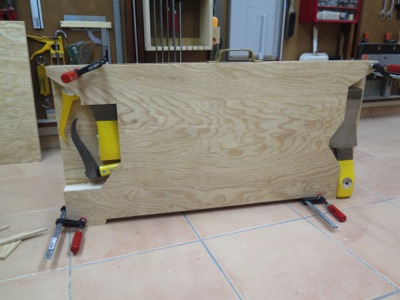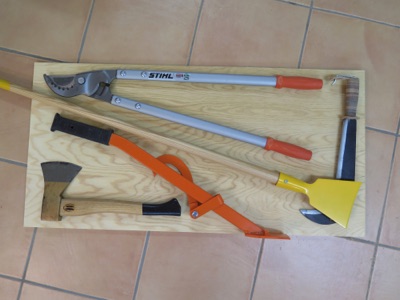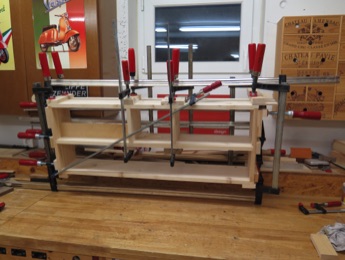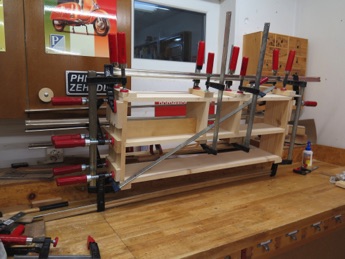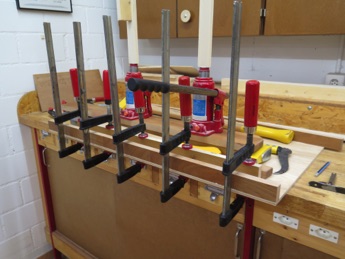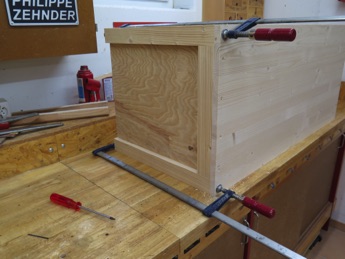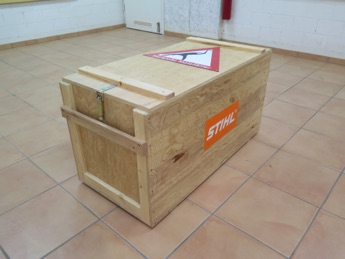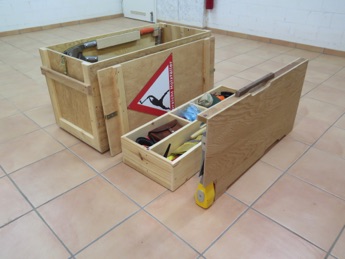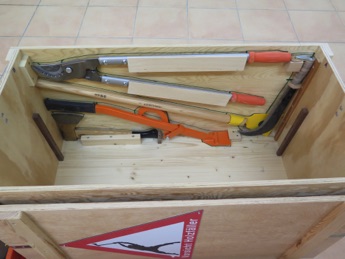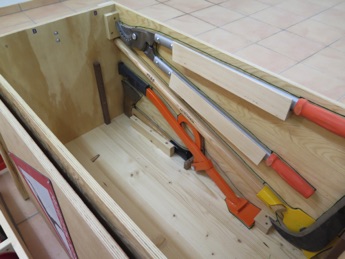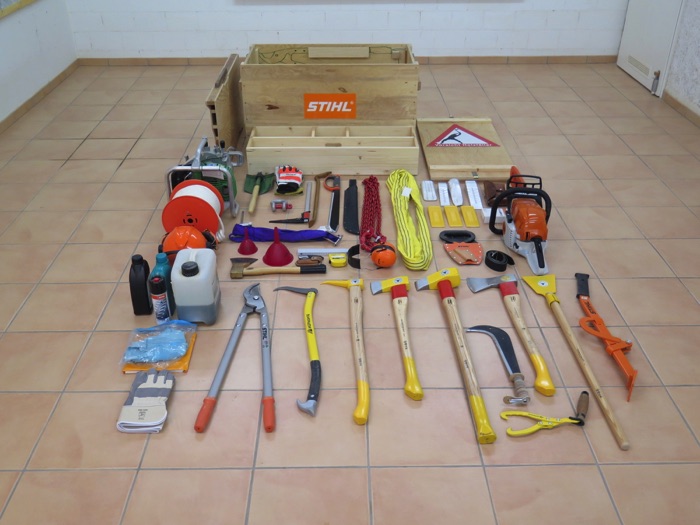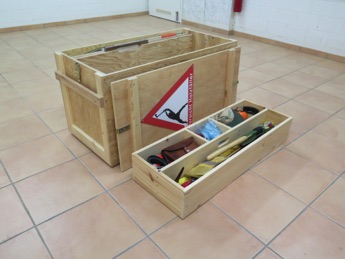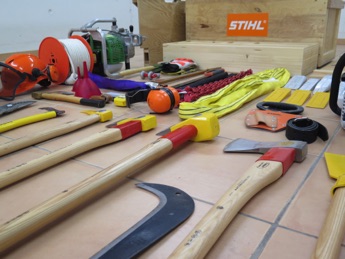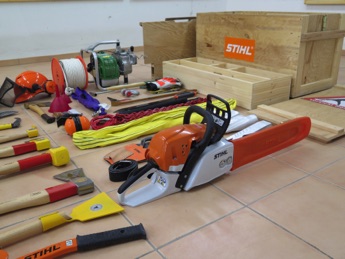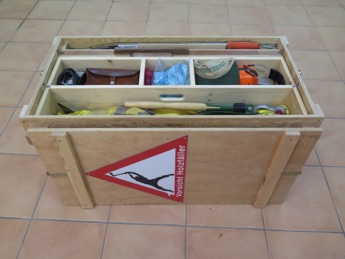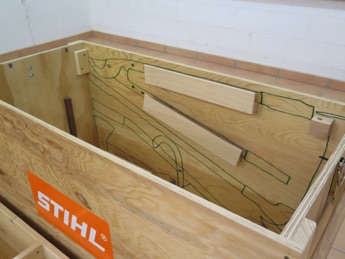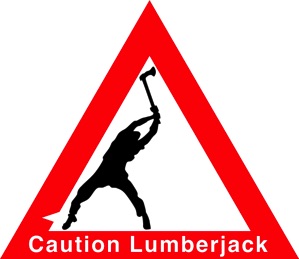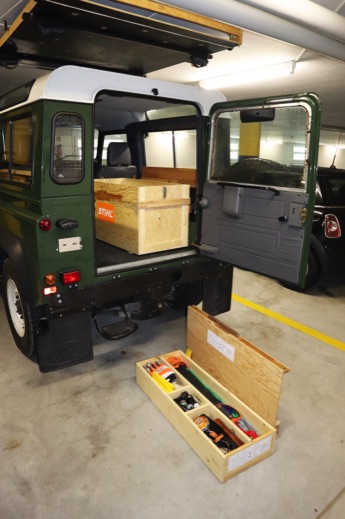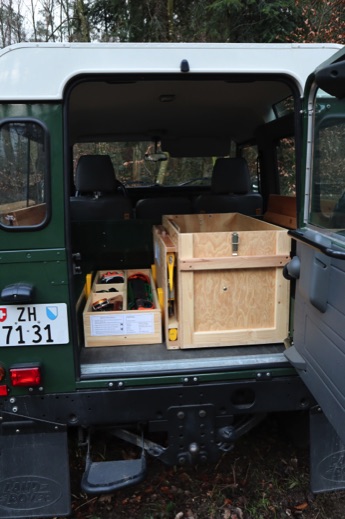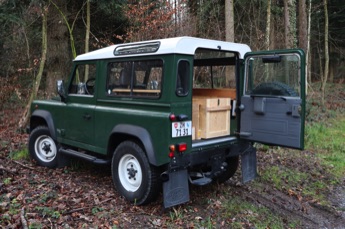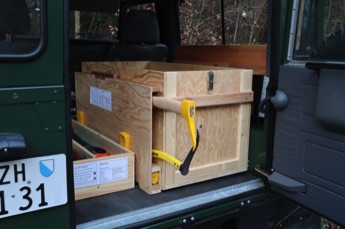 Turn on English subtitles by clicking the CC icon