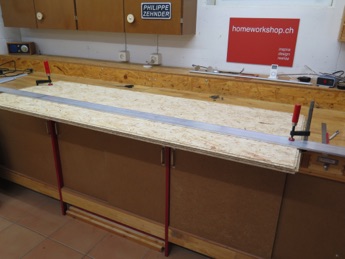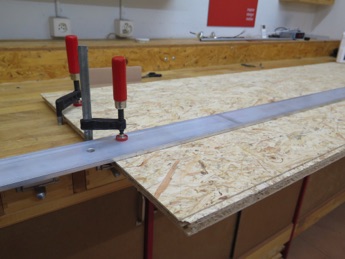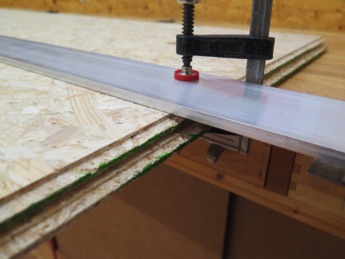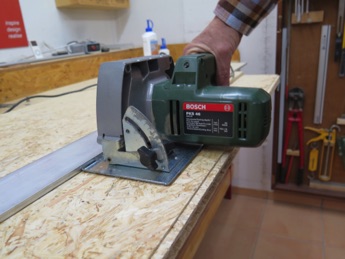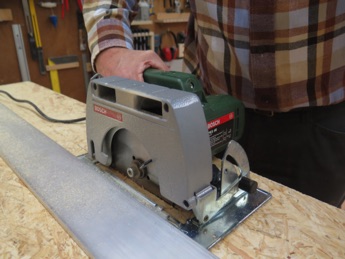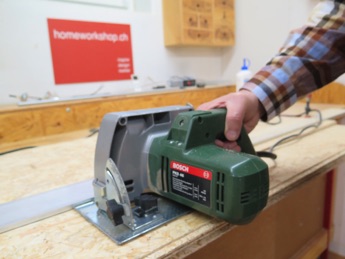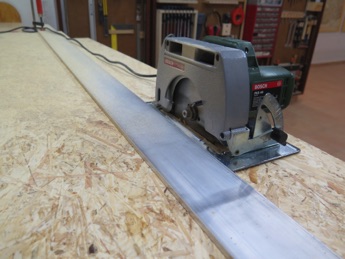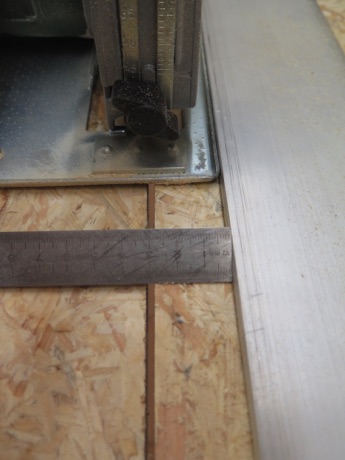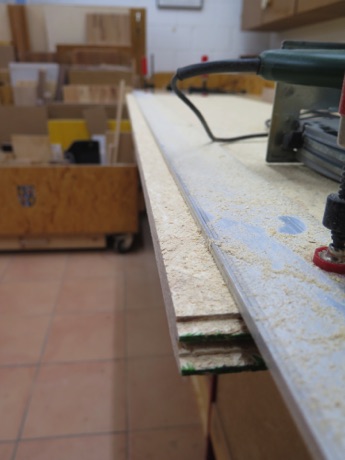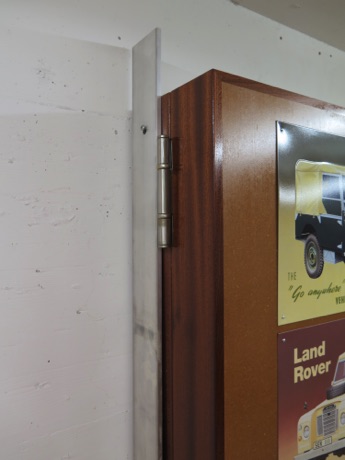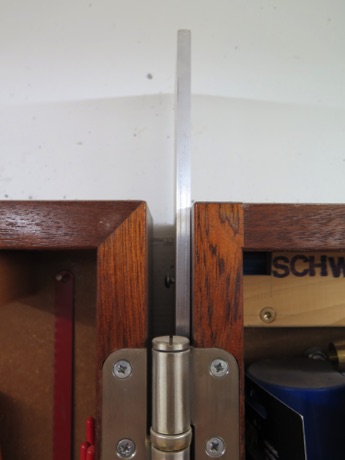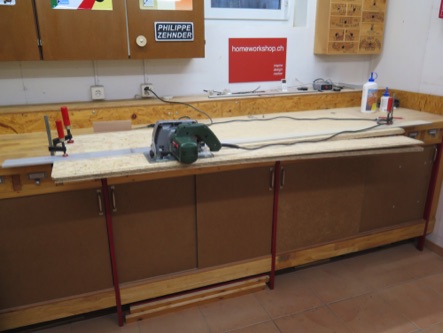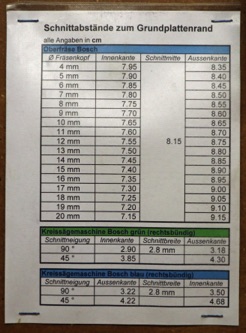 Guide rail for power tools
The market offers a variety of guide rails for circular saws. However, these guides can generally only be used for a certain type of machines. It is particularly disturbing if two or three circular saws are not compatible for the same guide rail among each other.
Alternatively to a manufacturer's guide rail, a simple aluminium bar can also be used providing the same results but with a wider functionality. The alu bar can not only be used for circular saws but also for routers and jigsaws. I use such an alu bar since years in my workshop. The dimensions of my bar are as follows: length 2.10 m, width 10 cm, height 1 cm. For the sake of efficiency I noted all the distances from the bar to the cutting line by power tool. A really valuable alternative with a wide range of applications.