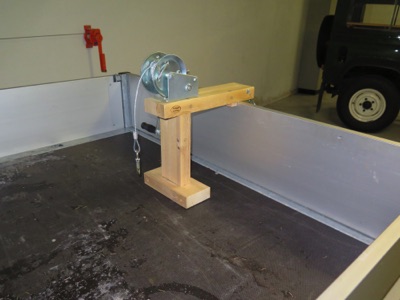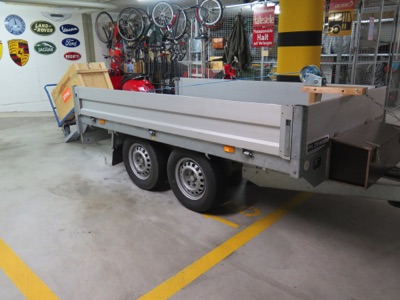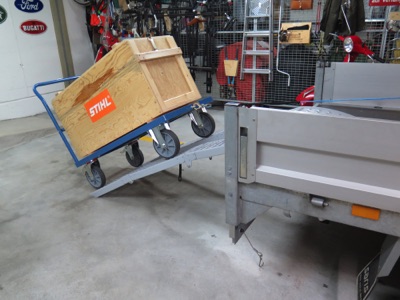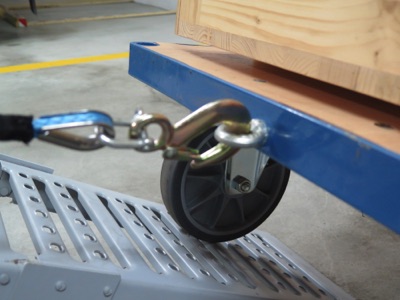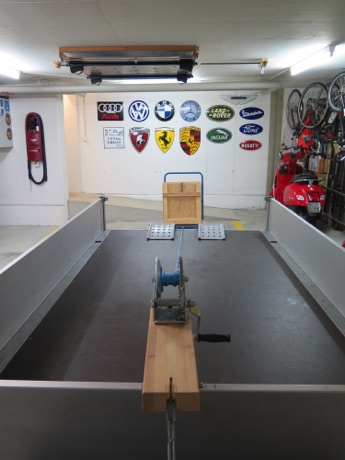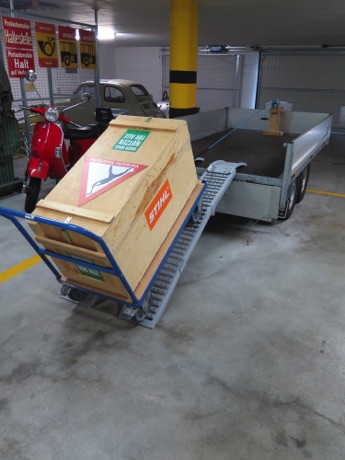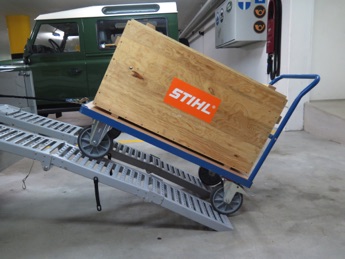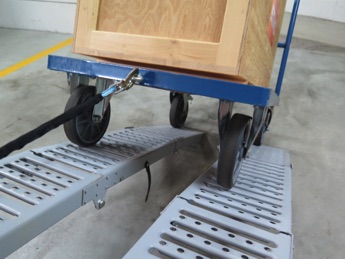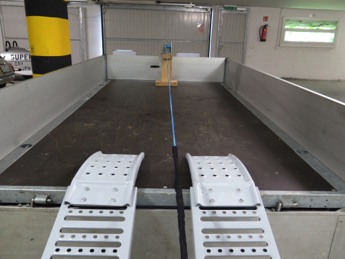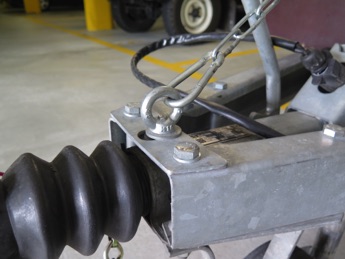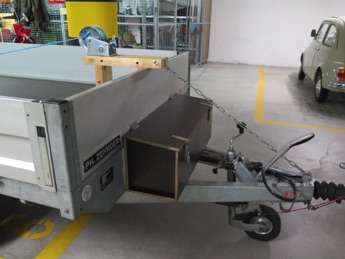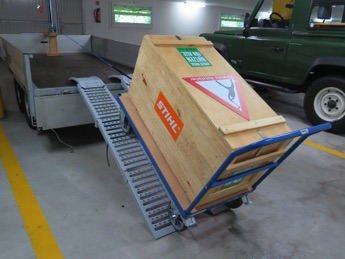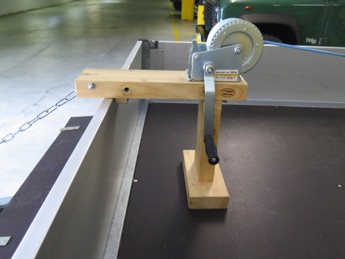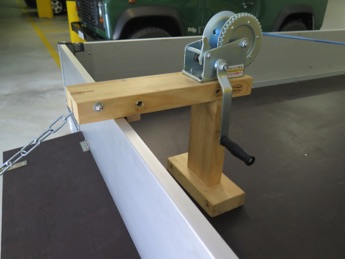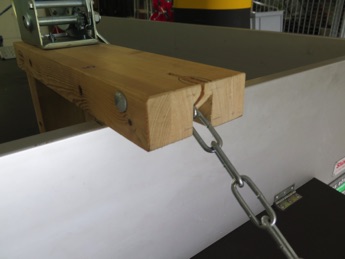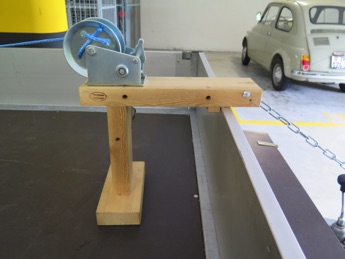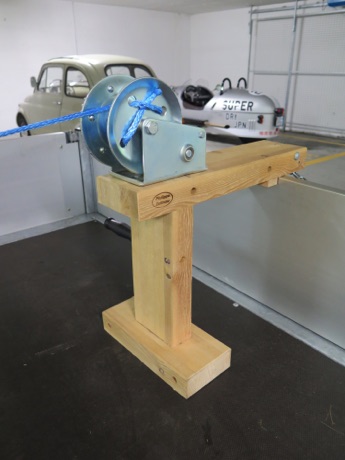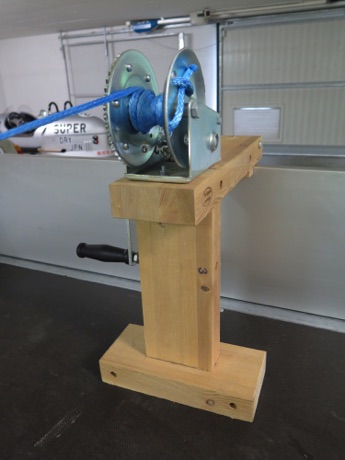 Winch to load heavy items onto the trailer
The idea of the pictured winch was developed with the need to load a heavy machine onto my trailer. Not the ramp was the problem, but the way to push the heavy machine onto the trailer.
The challenge and the solution are very similar to the one of a boat trailer. I fixed a winch on the trailer, allowing me to pull heavy items onto the trailer. The winch needs to be fixed in a way that operation does not damage parts of the trailer by the load. This is why the winch is connected with a chain to the drawbar of the trailer.
The winch can be mounted and operated very quickly. In the meantime I replaced the steel cable with a plastic rope of the same strength. For this type of work, a plastic rope is easier to handle with and plastic ropes are even stronger as the steel version.
The construction is made of recycled wood and this is also the reason why there are some unused holes in the wooden construction.
It is with intention that the foot of the construction is extra-large. A big foot provides a better distribution of the pressure onto the floor of the trailer.